Sales involves a lot. Even with a thorough knowledge of the products or services that you sell, you have to take into account all kinds of additional things. Prices, technical limitations, minimum and maximum sizes, discounts, financing options and guarantee. And this can be tricky: your sellers must translate the wishes of the customer into an attractive commercial offering, and at the same time must take into account a list of all technical components and possibilities. Certainly when it comes to complex products, it is essential that your sales software optimally supports your sales team with this.
The sales configurator of Quootz
Met de juiste sales configurator kan men, ook zonder training of specifieke productkennis, de wensen van uw klanten vertalen naar een passende oplossing – zowel op commercieel als op technisch gebied. Hierdoor kunnen uw verkopers zich focussen op hun kerntaak: het onderhouden van de relaties met uw klanten. De sales configurator van Quootz is dé manier om het verkoopproces te optimaliseren en te vereenvoudigen en betere verkoopresultaten te realiseren.
A fully optimised sales process
Merkato, de sales software van Quootz, doet in feite 3 dingen: Configureren, calculeren en documenteren. Oftewel, Configure, Price, Quote (CPQ). Onze software is uitgerust met een sales configurator die in staat is om, op basis van de klantbehoeften, volledig automatisch de mogelijkheden weer te geven en suggesties te doen. Dit maakt het opstellen van onder andere offertes, specificatiebladen, tekeningen en handleidingen aanzienlijk eenvoudiger. De sales software biedt uiteraard nog veel meer mogelijkheden, en zorgt dat u altijd inzicht heeft in de resultaten. Daarnaast is de software uitgerust met een product configurator die u als verkoper de mogelijkheid biedt om maatwerk producten aan te bieden.
At Quootz you always have a fixed point of contact. Your own consultant who knows everything about your company, your method and your sales processes. Someone you can always contact for questions or expert advice.
Merkato is user-friendly software with an intuitive interface. In addition to providing a detailed manual, we provide on-demand help desk support, which you can contact by telephone and email.
Everyone has years of experience at Quootz. We know exactly what companies face and how we can improve sales processes by applying the right software. You can always contact us for tailor-made advice.
At Quootz, we continue to strive to improve our products. Updates are therefore regularly implemented to further optimise the sales processes and to better meet the wishes of our customers.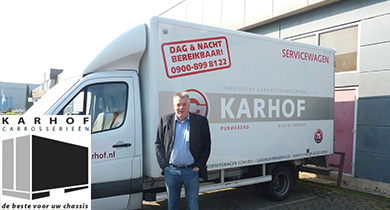 Reference: Karhof Bodyworks
"De flexibiliteit van Merkato sprak mij aan en dit was de doorslaggevende reden waarom ik heb gekocht." Gert-Jan Karhof
Reference: PostNL
PostNL uses Merkato as backoffice for the direct-mail and directmarketing website www.drukwerkservice.nl.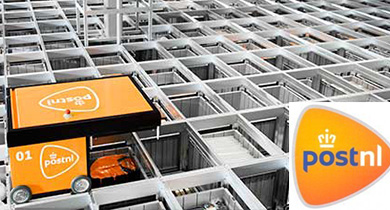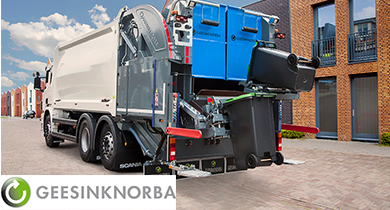 Reference: Geesink Waste Collection
"Al onze producten in één tool, voor al onze verkopers, ieder in zijn eigen taal, zowel voor de binnen- als buitendienst en over de hele wereld." Stefan Snoek – GeesinkNorba.