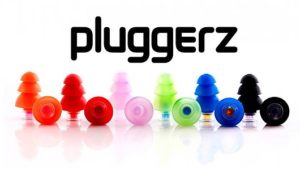 More than a year ago, Comfoor decided to switch to Merkato. We spoke with operation manager Koen de Winkel about his experiences. (original interview has been translated from Dutch)
Comfoor is a major player in the hearing protection and hearing aid market.
Koen: "We actually make everything that goes in the ear. Then you should not only think about protection against loud noise, but also about protection against overpressure that you can experience with flying, protection against (motorcycle) wind ... we also contributed to the means of communication used by the police. "
The company has two brands: they use the Comfoor name in their sales of ear pieces and hearing protection to their Industrial customers - a branch that they have traditionally served - but for a number of years ear protectors have also been available for the consumer market, which are being distributed under the brand name Pluggerz. With Pluggerz Comfoor is also taking major steps to take on the international market.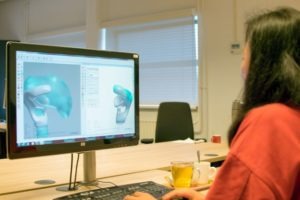 The customized products by Comfoor are highly personalized: the ear pieces are made for the individual customer on the basis of a print. Subsequently, an earpiece from an acrylic (plastic) is built up to a micrometer precision via a 3D scanner and 3D printer. Customers can choose from different materials, fits, connections and parts and the end product is optimized for specific purposes.
"The people of Quootz said: we will arrange that "
The magic of Merkato also comes into play when you place an order for an earpiece. Koen: "We used to work with handwritten order forms. These vouchers caused a lot of confusion because our customers did not know exactly what they were ordering and which (technical) combinations were or were not possible. A handwritten receipt is universal and therefore very general.
Comfoor therefore seemed very interested to make a switch to an ordering process that runs through a web portal. Because of the many options that are offered to our customers, this would not be a simple matter. However, when we arrived at Merkato and made our wishes known, they said: 'we will get that done.'
"You can no longer place incorrect orders."
According to Koen, the big advantage is that when ordering, the customer immediately receives all the necessary information in order for them to make an accurate and suitable choice
"For example, if you need an earpiece for motorcycling, it is not convenient to choose a model with a hand grip, because it vibrates against your helmet. If you try to make that combination in Merkato, you will immediately see a warning explaining why you should choose a different model. If a combination is really not possible, then you cannot make it in the Merkato order portal at all. So you can no longer place incorrect orders. "
Koen indicates that he receives a lot of positive feedback from the customers: they immediately know what is possible for them and what is not. The order portal ensures that the hearing care professional can be optimally informed about the possibilities and can therefore make a good choice for the end user.
'We pass on the product code and the customers can use it. That is unique in our market. "
Koen sees another advantage of Merkato in the form of his flexibility: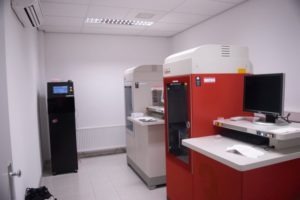 "The customers receive a login, and as soon as they click on the order button, the order immediately enters Comfoor's CRM system. Upon arrival of the print, the production process can immediately start without further administrative processing. What previously had to be introduced by customer service can now be implemented in one go. Our customers will also benefit from this in the future: Merkato makes it possible to also shoot the order information to their databases."
A hearing care professional does not have to enter an order twice: once with their own system and once in our digital order portal. He can simply print the receipt and Merkato completes the further administrative input in the various systems. If a new product is now put on the market by us, it no longer has to be implemented in multiple systems: we pass on the product code and the customers can use it immediately. That is unique in our market. "
Koen: "One of Comfoor's largest customers, the Beter Horen store chain, is currently also developing a new ordering system. Whilst selecting the right solution, Merkato was leading to be in that system. That saves a huge amount of duplication for both parties. "
90% customer satisfaction.
At least 80% of Comfoor's more than 800 customers use the web portal set up with Quootz and Merkato. This is even more impressive than it sounds: "Our market is very conservative, it has only just started modernizing."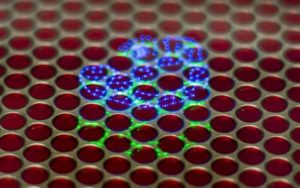 Comfoor is trying to encourage its customers to use the portal and is thinking of charging a small extra amount for an "analogue" order next year. More than 90% of customers are also very satisfied with the current web portal.
Koen: "They often don't want to go back to the old receipt either. It is just a normal process to order digitally. Nowadays the delivery notes are digital, the invoices are digital ... everything is digitizing, it would be strange if the ordering process itself did not do the same. "
Yet Comfoor currently has 10 licenses which is enough: Quootz monitors how many people log in at the same time and that is what is being paid for.
"A busy hearing care professional places an order for perhaps three or four ear pieces a day and he is so done with that - so very rarely more than ten are logged in at once."
'If I want to change something now, it will never cost me more than a few seconds. '
Koen is in any case very positive about the collaboration with Quootz: he tells how Quootz often actually respond almost immediately to emails, and otherwise always within a day.
"We had a number of emergencies in the first instance, when customers were unable to order or log in properly; that was actually picked up immediately. Bas came along for two days, he explained the basic principles of Merkato to me, and then I just started building.
You have to get over the logic of building, but then you change settings relatively effortlessly. You can process very large tables, with the frequent exceptions in our industry, completely and easily in the ordering process. We have a very extensive template because we also sell services in addition to products, and that is all incorporated into the software. Now we have arrived at a point where it all actually stands: when the customer logs in, for example, he immediately sees his own logo and is more likely to continue using the portal - it costs us a few minutes extra, but it can just give customers the motivation to do the same. If I want to change something now, it will never actually cost me more than a few seconds. "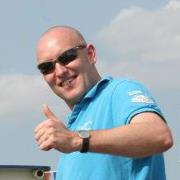 Yet he understands all too well that every system can have its downsides:
"We do not yet know how stable the system will be if we become even larger. Currently with a license of 10, it works perfectly, but what if this becomes twenty or thirty? There is no reason to doubt this, but I really can't go back to receipts if something goes wrong with the software.
Fortunately, Quootz, as a relatively small company, provides a service that a large company cannot match. And our customers are lyrical about it: it looks neat. "
For Comfoor we have integrated Merkato with: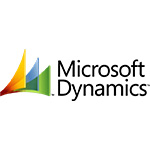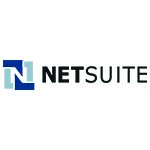 Weten wat Quootz voor u kan betekenen?
Request a demonstration