Wilt u gebruikmaken van de allerbeste CPQ software om als bedrijf zijnde uw verkoopproces te transformeren naar een efficiënt, gemakkelijk en inzichtelijk proces? Quootz B.V. is already there for you with our CPQ software. CPQ stands for Configure, Price & Quote. Whether your sales come direct from a sales team, through channel partners or through an online store, our software will always transform your sales processes so that its not only faster, but also easier and with increased accuracy. A win-win situation! Our CPQ software helps you to sell more, faster and better! Sounds like music to your ears doesn't it !? We are your ambitious partner; anywhere in the world.
CPQ software..... Configure – Price – Quote!
With CPQ software from Quootz B.V., systems can be fully automated. This allows us to respond to customer needs, show opportunities and even give advice. Making you a professional company results in you immediately showing your quality. Has the perfect product been selected for the right customer? Then a calculation will be instantly made about the pricing, costs and technical dimensions. After this, a quotation and a sales order can be drawn up with our CPQ software. Ideal right? No more annoying, lengthy processes for you and your customers. But what exactly does CPQ stand for? At Quootz B.V., we are happy to enlighten you. CPQ stands for Configure, Price, Quote. With configure, the needs of the customer are identified. The software immediately indicates what the available options are. Price also means calculating; the system knows how to calculate the technical and financial results of all the possibilities and fully automatic as well. Finally quote, which can be translated into documentation. The software is able to produce follow-up documents such as quotes and sales orders at lightning speed. Very nice, because you probably know how time-consuming and complicated the preparation of a customised quotation can be!
Configure: configuring the needs of the customer, the system immediately indicates the available possibilities.
Calculations: fully automatic calculation of the technical and financial results of the selected possibilities.
Documentation: the preparation of follow-up documents such as quotes and sales orders.
About Us
Quootz B.V. wants to enable you to be able to sell your product worldwide 24 hours a day, seven days a week. With all technology, the world does not stand still for a second. Is it night in Europe? Then a customer, elsewhere in the world, will be getting up. And if that customer is interested in your product then its a shame if you cannot respond instantly to their needs. With our CPQ software this is no longer a problem. Quootz B.V. therefore offers flexibility. Regardless of your ambition; our CPQ software grows with you. In addition to our flexibility, we also pride ourselves in a close relationship with our customer. We are able to realise this relationship by offering fast and accurate adjustments to the software; often on the same day! Over the years we have evolved to become the leading and trend-setting company that we are today. We are proud of where we have come and the satisfaction of our customers. But this has not extinguished our ambition. Moreover; this one is bigger than ever! We want to grow, learn and innovate to remain your perfect partner. For now and in the future. Are you happy with us and our CPQ software? Then we are happy too!
Want to know more about CPQ software?
Would you like to know more about our CPQ software? We are happy to tell you! Ask us more questions about how our product can benefit your business model. Get in contact with us. One of our employees will be happy to answer all your questions. You can call us, send an email or use our online contact form.
Wanneer u met Quootz in zee gaat heeft u direct
in contact
met uw eigen consultant die verstand heeft van techniek, uw business en uw processen. Uw persoonlijk contact begrijpt waar u over vraagt.
Quootz is a successful company with a solid foundation, part of a successful holding company. Your processes are put in a software with a base that is used by thousands of people worldwide and is continuously being improved.
Everyone at Quootz has years of experience. Because of this we know what you are up to as a company and what the impact is of improving business processes by software. We offer smart solutions!
Technology never stops, therefore we never stop. We are constantly improving our products and therefore carry out regular updates. Process improvement and user requirements are important pillars for us.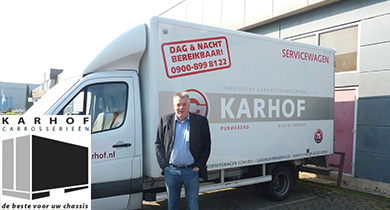 Reference: Karhof Bodyworks
"De flexibiliteit van Merkato sprak mij aan en dit was de doorslaggevende reden waarom ik heb gekocht." Gert-Jan Karhof
Reference: PostNL
PostNL uses Merkato as backoffice for the direct-mail and directmarketing website www.drukwerkservice.nl.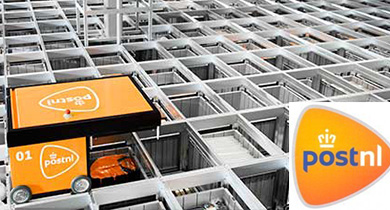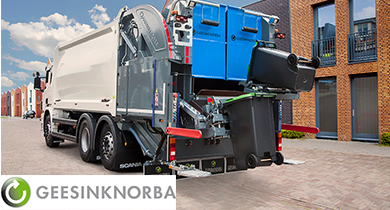 Reference: Geesink Waste Collection
"Al onze producten in één tool, voor al onze verkopers, ieder in zijn eigen taal, zowel voor de binnen- als buitendienst en over de hele wereld." Stefan Snoek – GeesinkNorba.